With over 30 years of garden design experience Tracy creates extraordinary signature gardens custom-fit to your wants and needs. Seeking your own paradise?   Let Tracy make it happen.  Through her highly-respected company, Horticultural Classics & Consultations she can help you transform your outdoor space.   She works with all size gardens.
Take a look at some examples below:


EDWARDS COMMUNITIES, HAYDEN RUN GARDEN
3 football fields long and 1 football field wide! 10,000+ Perennials, 3,000 annuals, 150 trees & shrubs, 20,000 spring bulbs, 400 cubic yards organic matter. Hot colors and large masses for drive-by appeal. Corner of Hayden Run & Edward's Farm Road. Vision of Pete Edwards. DiSabato-Aust design. Stephen Caplinger Landscape Architect hardscaping design. Hidden Creek Landscaping installation.
RECTOR RESIDENCE, GERMAN VILLAGE, OHIO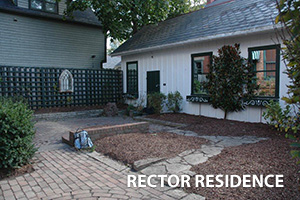 OVERVIEW: Beautiful historic home built in 1895 in the charming German Village district of Columbus, Ohio. Client is an enthusiastic gardener but the overall design of the garden needed an update from the existing 20 year old plan. Key elements include: A keen sense of place. Heirloom, native, and fragrant, plants many which were available from local nurseries during the period in which the house was built. Mirrors placed in garage windows and gothic art piece reflect the space and increase its apparent size substantially. Custom made wooden window boxes scrolled with the same engraving that is above some of the windows on the home. Custom made trellis for utilization of the vertical space on the fence and for hiding the air conditioning units. Espalier fruit and ornament trees. Beautiful neat, and uniform, living walls for intimacy. Old Oak whisky barrel installed as rain barrel.
Click here to view the full article →
 A good example of small garden design is the Harbrecht residence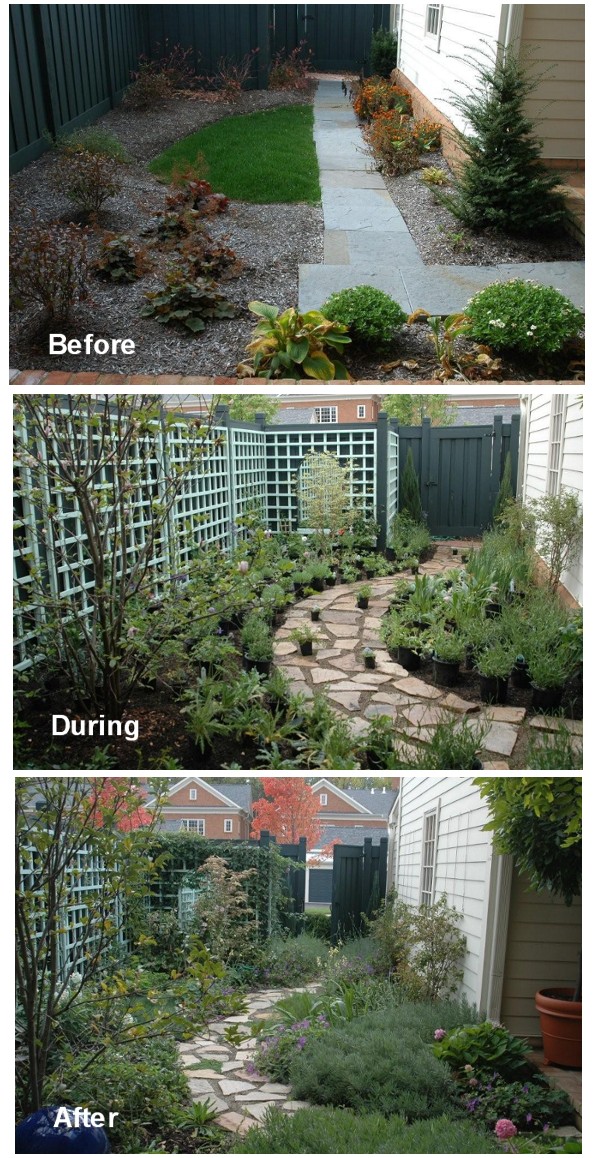 A good example of large garden design are the gardens of Martha and Carl Lindner