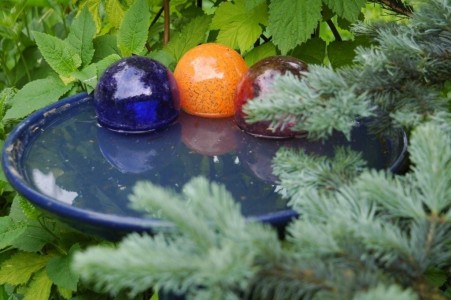 There are so many fun and creative holiday gifts you can give to the gardener in your life. Of course we gardeners love plants but then there are also all the tools we use, the beautiful containers we adore, the books we read, the lotions we need for our working hands and ailing nails, and what about art supplies—that's right—art supplies to keep our creative juices flowing over the long winter months. Here are some gift ideas from the "Queen of Deadheading" that are sure to please your favorite gardener. (Note fellow gardeners: Feel free to forward this information to your family and friends to avoid those unwanted non-gardening gifts!)
Plants: Buy gift certificates to local garden centers or go on-line to mail order from specialty nurseries. Wonderful and often unusual plants can be found at Klehm's Song Sparrow Nursery  www.songsparrow.com , Heronswood Nursery  www.heronswood.com , and  Wayside Gardens www.waysidegardens.com
Tools: Stainless Steel Red Handled Trowels are fantastic and relatively obscure so probably a safe gift for the gardener who has everything. www.brentandbeckysbulbs.com B & B also carry another favorite of mine: Garden Knife with Sheath.(see photo in my blog on Pruning for Winter)
Supplies: Looking for all things ORGANIC? Peaceful Valley Farm & Garden Supply is where I turn for safe pest control but they carry a bit of everything including organic seed. They are offering beautiful gift cards with hand written messages-cool! www.GrowOrganic.com
Garden Accessories: Birdbaths, birdfeeders and bobbles…Oh my! Bobbles add color and charm to any scene (photo) check out great bobbles, gardening tree ornaments, and accessories at www.gardenartisans.com and www.SmithandHawken.com .  Or how about a beautiful accent light fixture made out of copper that looks like a wildflower? See photo on page 131 from my book The Well-Designed Mixed Garden. Visit www.escortlighting.com
Books: I hope you will consider a gift certificate for my upcoming new book: 50 High-Impact, Low-Care Garden Plants, Tough But Beautiful Plants That Anyone Can Grow. (January release) If they don't already have Well-Tended Perennial Garden & Well-Designed Mixed Garden perhaps they deserve all three! Other titles I love are Plant Driven Design: Ogden/Springer-Ogden, Restoring American Gardens: Denise Adams, and Grasses for Livable Landscapes: Rick Darke.   Thanks to popular blog "Lilacs and Roses" for recommending one of my books as a favorite gift. Read it here.
Clothing: Look for fun and colorful garden/rain boots at most shoe stores.
Beauty Aids: My favorite for years now is Gardeners Hand Therapy Cream, by Crabtree & Evelyn.
Professional Memberships: Consider giving the gift of membership into groups such as The Perennial Plant Association www.perennialplant.org ,The American Horticultural Society www.ahs.org , or The Royal Horticultural Society in the UK www.rhs.org.uk Informative magazines accompany membership!
Art Supplies: Gardeners are artists. Help inspire their creativity and use of color by giving them a set of watercolors, colored pencils, fine-tip ink markers, or pastels. Include a book such as The Tao of Watercolor: Jeanne Carbonetti or Creating Textures in Pen & Ink with Watercolor: Claudia Nice (both have nature/plant inspired examples)
Games: Garden-opoly
For Kids: Consider giving the gift of gardening to a child rather than a video game. Tool sets, Window Sill Seed Starters or Mushroom Gardens foster family interaction and an appreciation for nature and the environment. www.parkseed.com
Thanks, Smith & Hawken! Thanks to all the wonderful staff at Smith & Hawken, Easton Town Center, Columbus Ohio who loaned me the beautiful and functional gifts for my "Gifts for the Gardener You Dig" segment on NBC 41's Daytime Columbus with Gail Hogan. I hope lots of gardeners are lucky enough to find one or two of these great gifts under the tree Christmas morning.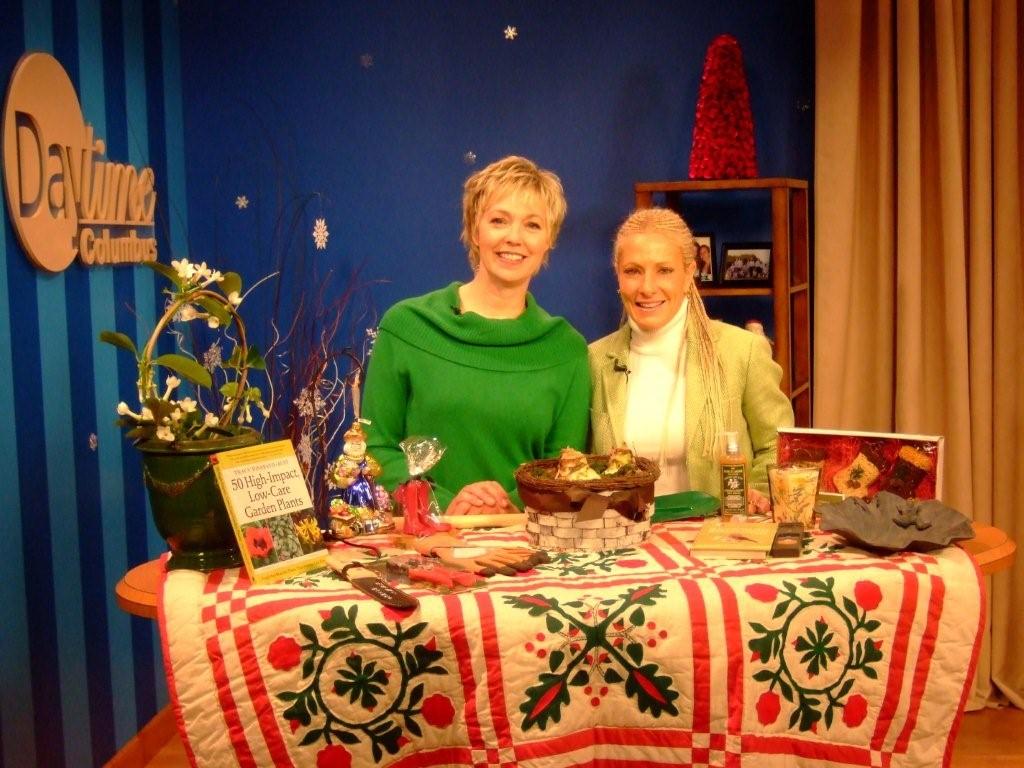 HAPPY HOLIDAYS!